773-590-0722
now browsing by tag
ContactUs.com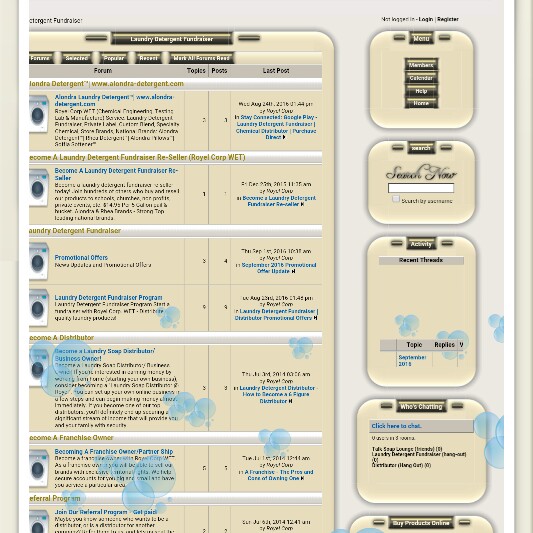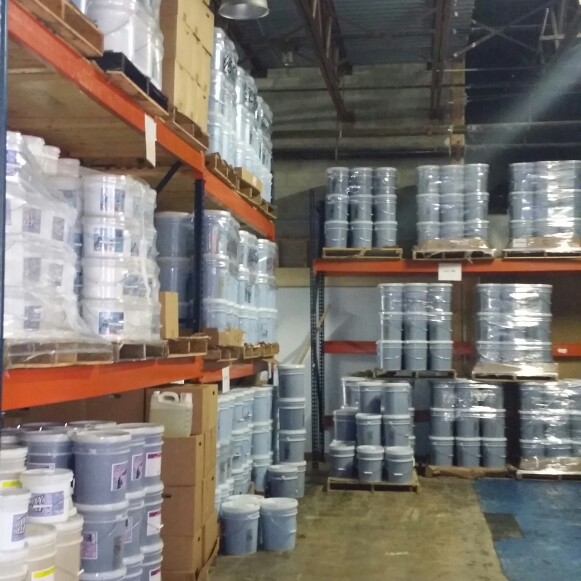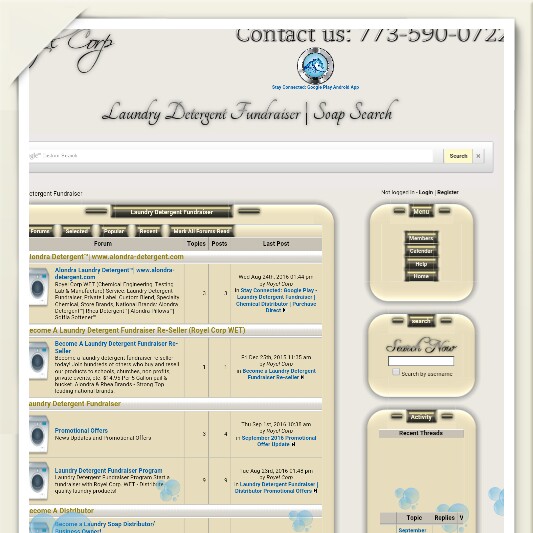 Rhea Detergent is a Powerful Brand! Built with high solid counts, Quality Graded Raw Materials. Removes Dirt, Stains, Oder's, and More!

Rhea is one of the Strongest Formulations and Brands made: USA

Royel Corp WET - Is proud to introduce the future of - High End Quality Products
A professional chemical lab who designs New formulations, Custom Blends, Specialty Chemicals for Retail and Wholesale Distributors, Packaging Companies, Store Brands, Private Labels & Professional Cleaning Services around the world.


Rhea Laundry Detergent - A powerful new formulation, Designed to clean up the market with quality, strength and performance!

Rhea Laundry Detergent is produced by Royel Corp WET. Highly engineered products that cleans up the market.

High end products build for the following markets, laundry detergent fundraisers, Major Retails, Private Label, and Store Brands. Made in the USA.

640 oz, Net 45lb, (long stem pump include in price)

100% manufacture warrantied, satisfaction Guaranteed, Insured and made in the USA by a chemical engineering lab who builds and develops new products for the market.

Contact us for more information: 773-590-0722 (Royel Corp WET)
Google us for reviews and ratings!

Addition info: (www.rhea-detergent.com) (www.royeldealtime.com) (www.alondra-detergent.com)

These are starting prices the more you order the cheaper they get up to 12.5% cheaper.

Rhea Detergent ™ Laundry 5 Gallons: Royel Corp WET - National Brand (Long stem pump included) $25.15

Alondra Detergent is a Powerful Brand! Built with high solid counts, Quality Graded Raw Materials. Removes Dirt, Stains, Oder's, and More!

Alondra is one of the Strongest Formulations and Brands made: USA

Royel Corp WET - Is proud to introduce the future of - High End Quality Products
A professional chemical lab who designs New formulations, Custom Blends, Specialty Chemicals for Retail and Wholesale Distributors, Packaging Companies, Store Brands, Private Labels & Professional Cleaning Services around the world.


Alondra Laundry Detergent - A powerful new formulation, Designed to clean up the market with quality, strength and performance!

Alondra Laundry Detergent is produced by Royel Corp WET. Highly engineered products that cleans up the market.

High end products build for the following markets, laundry detergent fundraisers, Major Retails, Private Label, and Store Brands. Made in the USA.

320 oz, Net 22.5lb, (Built in dispenser and cup)

100% manufacture warrantied, satisfaction Guaranteed, Insured and made in the USA by a chemical engineering lab who builds and develops new products for the market.

Contact us for more information: 773-590-0722 (Royel Corp WET)
Google us for reviews and ratings!

Addition info: (www.rhea-detergent.com) (www.royeldealtime.com) (www.alondra-detergent.com)

These are starting prices the more you order the cheaper they get up to 12.5% cheaper.

Alondra Detergent ™ Laundry 2.5 Gallons: Royel Corp WET - National Brand: Built in Dispenser & Cup

Royel Corp WET (Chemical Engineering, Testing Lab & Manufacture) Service: Laundry Detergent Fundraiser, Private Label, Custom Blend, Specialty Chemical, Store Brands, National Brands: Alondra Detergent™| Rhea Detergent™| Alondra Pillows™| Soffia Softener™ | Phone: 773-590-0722

Laundry Detergent Fundraising or Laundry Detergent Fundraiser (also known as "Laundry Fundraiser, Detergent Fundraiser, Soap Fundraiser, Soap Fundraising, Detergent Fundraising, Laundry Fundraising, 5 gallon laundry detergent, School Fundraiser, School Fundraising, "Laundry Detergent Fundraising", "Laundry Detergent Fundraiser", 5 gallon detergent fundraiser, 5 gallon detergent fundraising, Detergent fundraiser ideas, Detergent pto fundraiser) is the process and development of: Royel Corp WET, aka: www.royeldealtime.com, www.alondra-pillows.com, www.rhea-detergent.com, www.soffia-softener.com, www.alondra-detergent.com, and www.laundry-detergent-fundraiser.com



Royel Corp WET created the laundry detergent fundraiser program foundation. A chemical engineering & testing laboratory based in the USA. "Royel Corp WET" is also a chemical raw material and testing kits manufacture. In Addition: Royel Corp WET (Chemical Engineering, Testing Lab & Manufacture) Service: Laundry Detergent Fundraiser, Private Label, Custom Blend, Specialty Chemical, Store Brands, National Brands: Alondra Detergent™| Rhea Detergent™| Alondra Pillows™| Soffia Softener™

Providing the industry with high quality blends, custom blends, specialty chemicals, detergent fundraising programs, store brands, chemical design and formulations and patents Royel Corp WET has grown to establish its self as a top leading chemical manufacture not open to the stock market. Creating new marketing channels, and packaging designs.

As a private label manufacture Royel Corp WET: aka Laundry Detergent Fundraiser has grown to service over 10,000 distributors, stores, hotels, water parks, hospitals, navy bases (government accounts), and laundry detergent re-seller fundraiser organizations.

Pallet: 36 - 5 Gallon pails, with or without labels! Mix & Match: 640 OZ, 45bls each, Product is New, available anytime. 100% manufacture warranty, satisfaction guarantee, insured. 90% discount shipping rates!

Royel Corp WET 773-590-0722

Other cleaning chemicals available: Dish Soaps, hand soap, floor clears, carpet cleaners, hard surface cleaners, degreasers, bleach, softeners, commercial detergents, oxy stain remover, automotive products, car wash soap, tire and vinyl dressing, sanitizes, all purpose cleaners, custom blends and orders of product developments. And more products available not listed!

These are starting prices the more you order the cheaper they get up to 12.5% cheaper.

Alondra Detergent™| Rhea Detergent™| Soffia Softener™ | Mix & Match if Needed: Pallet/36 Pails 5 Gal
Laundry Detergent Basketball Fundraiser Program, School Detergent Basketball Fundraiser, Soap Basketball Fundraiser
Laundry Detergent Fundraiser Program, School Detergent Fundraiser, Soap Fundraiser
School Laundry Detergent Fundraiser Program
Laundry Detergent Fundraiser Program
Start a laundry detergent basketball fundraiser with Royel Corp. WET – Distribute quality laundry products!
Fundraiser ideas are available in different types. Each one of them is unique in terms of the types of products or services that they offer to their customers. However, despite the huge amount of difference on these things, they all need the same components in order for them to be really effective. I will provide with you some tips that will aid you in tailoring your future campaigns into something that will bag in success for you.
The first tip that I have for you is to promote your fundraiser ideas as much as you can.
www.laundrydetergentfundraiser.net
Fundraisers works similar to mainstream businesses in the sense that people need to be aware of them in order for them to work out well. The type of product or service that you have to offer your target customers won't matter if they are not aware of the fact that your fundraiser campaign exists. With this, it is of prime importance that you yell out the word about your campaigns and you need to do so a few weeks before you launch them. Doing so will allow you to have a list of prospects that will give you sales once you and your team get started. You have a lot of options if you want to promote your upcoming campaigns. First among these would be your local newspapers. Make some calls and ask for some help from the latter. If you tell them your purpose, I can assure you that they will be glad to help you and your group out. Aside from local newspapers, you can also reach out to your local radio stations. School bulletins can also be a good place where you can post ads about your campaigns. Lastly, you can use your school's website to spread out the news about your fundraising plans. When making adverts, be sure to include all of the important details that people need to know about your campaigns such as your launching date, the place where you will be selling your products and services, and the types of products and services that you will be offering.
Next, you need to pre-sell your products and services. This strategy will work for any type of campaign or event. For instance, if you're going to host a dance fundraiser or dinner event, it would be best for you to pre-sell your tickets. Be sure to do this long before the actual date of your event. Pre-selling works similar to promotions in the sense that they will also allow you to inform people of your upcoming fundraising event. Lastly, have different options on your list. Don't put all of your eggs in one basket. In other words, you must have different income streams in hand. With this, you need to plan different campaigns so that if one of them does not work you will have other alternatives. Having a backup plan will prevent you from getting a depression in case your initial plan does not work out.
Laundry detergent is a billion dollar industry and the market source stretches across the world. Laundry soap is needed in every home and business in some form or another to maintain clean order. Starting a fundraiser with laundry detergent and fabric softener is a product used and needed by people everywhere. With our manufacture prices you can easily make over a 50% in fundraising even that will support your goal to having a successful fundraiser while supplying a great price and product to the buyer. This becomes a win – win situation which will leave both parties satisfied.
School Laundry Detergent Fundraiser Offers/Examples:
We provide you with Alondra high quality product laundry detergent which is H.E. @ A Manufactured Price. (Contact us for special pricing)
You re-sell our 5 gallon pails of Alondra laundry detergent for $45.00 each. You make over 100% profit while giving the customer a 100% discount in saving and quality product.
Our 5 gallon pails consist of 672 oz.  – The biggest containers at the store (Walmart, Target, Sam's Club, etc) would be 150 oz at the sale price of over 18.00 each. Even if you bought two containers at 36.00 for a total of 300 oz you still far short from our 5 gallon pail of 672 oz at less than half the price.
We work with schools, churches, non profit organizations around the world in laundry detergent fundraising opportunities and sources that really work.
contact us today to get started.
773-590-0722
royeldealtimeinc@att.net
Basketball-Fundraiser.com – Royel Corp WET
Royel Corp WET is a leading manufacture and chemical lab who produces high quality cleaning chemicals for the retail market. In this section Royel Corp WET offers the laundry detergent fundraiser program.
A new fundraiser idea that really works.
In a nut shell:
Pre-sell high quality laundry detergents and fabric softeners in bulk packaging at 100% cheaper then the retail market giving the customer the ability to save over 100% saving at the same token fund raiser over 100% profit by buying direct from us!
Simple Terms Estimate: Resell our products at 45.00 per 5 gallon pail. Your cost 22.50 per 5 gallon pail, price includes pump, shipping the whole nine yards you resell for 45.00 and make a 100% profit. At the same token the customer buys at 45.00 dollar which is 100% cheaper then the retail market. For the customer to get this much detergent at any major retail outlet they would spend over 90.00 with taxes!
This is a win and win opportunity. Pre-sell a product everyone needs at half the price and fund raise 100% profit. Because the price per container is slightly large for a single item your profit return is high on each item sold.
Simple calculations:
Say you have 50 students. You want each student to sell 10 pails each. That's a goal of 500 buckets sold. If your profit is 22.50 per pail you just raised = $11,250.00 in as little as three weeks.
Another example:
Say you have different age group teams, or other groups such as volleyball, marching band, baseball, cheer leading, etc. in your school and you all do the laundry detergent fundraiser together.
in this case say you have 200 students. You want each student to sell 10 pails each. That's a goal of 2000 buckets sold. if your profit is 25.00 per pail you just raised $50,000 in as little as 3 weeks.
That's right the more you order from us the cheaper the product, shipping, gets giving you even higher profits. Buying direct save you money, bigger profits, faster turn around times, 100% manufacture warranty, strong leading national brands, insured products.
Contact us today!
773.590.0722
More about us:
Royel Crop WET – Laundry Detergent Fundraiser
Laundry Detergent Hockey Fundraiser